GET READY TO EXPLORE! Hot 101.9 Has your chance to win a Family 4-Pack of tickets to Luray Caverns. Enter Below for your chance to win! Good Luck!
For more information on Luray Caverns visit: luraycaverns.com
Address: 101 Cave Hill Rd, Luray, VA 22835
We are pleased to announce that Luray Caverns is step-free! The steps that lead tours from the Entrance Lobby into the caverns are now bypassed by a looping covered walkway and a 164-foot corridor that was excavated into the hillside adjacent to the Entrance Building.
We are now one of the few underground marvels providing both a step-free entrance and tours on all-paved walkways, making us more accessible to visitors today and into the future.
Down below, your imagination will soar.
Luray Caverns is the largest caverns in the eastern United States, yet walking through feels more akin to an unearthly experience.
Visit Geology's Hall of Fame. Guided tours along lighted, paved walkways lead visitors through cathedral-sized rooms with ceilings 10-stories high, towering stone formations, and natural wonders at every turn. Questions? See our FAQs.
---
Car & Carriage Caravan Museum
History of transportation on display
Take a spin through time – over 75 Historic vechicles
Included Attractions
The Car & Carriage Caravan Museum, Shenandoah Heritage Village, and Toy Town Junction are included with every Luray Caverns ticket.
Shenandoah Heritage Village
Discover America's first frontier
The Shenandoah Valley – a 3 acre museum complex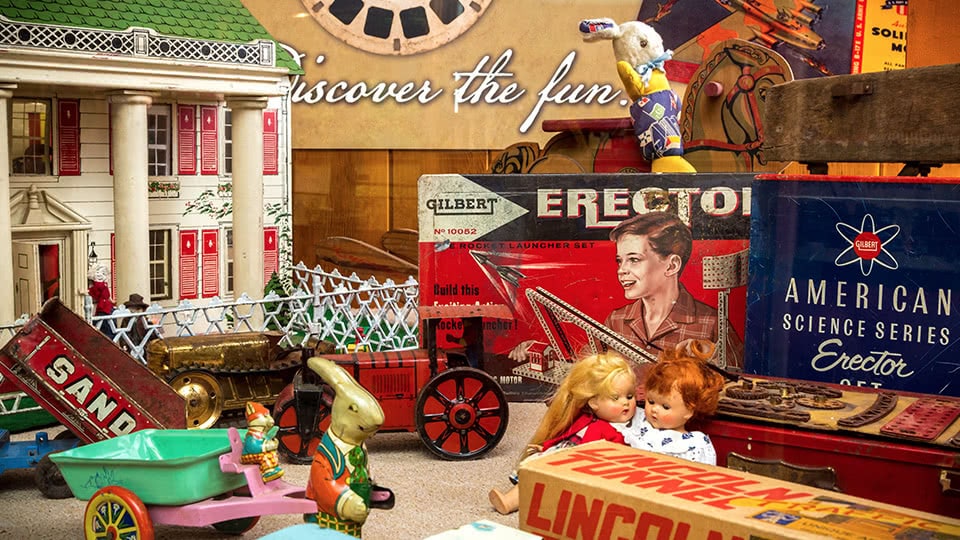 Toy Town Junction
A collection of trains and toys from yesteryear
Your inner child will thank you